This was the line to get in, wrapped around the block. They kept telling us "me to the left, ladies to the right". I couldn't figure out why the sex disparity, but then once we were inside they frisked everyone for weapons. Luckily I left my Glock at home.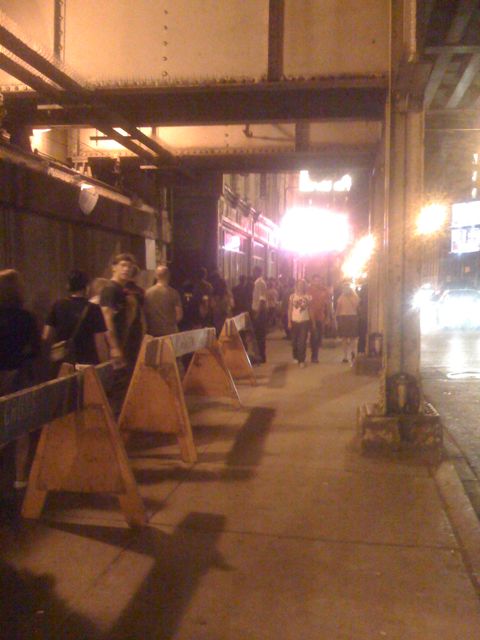 Art, Ryan and I getting ready to ROCK!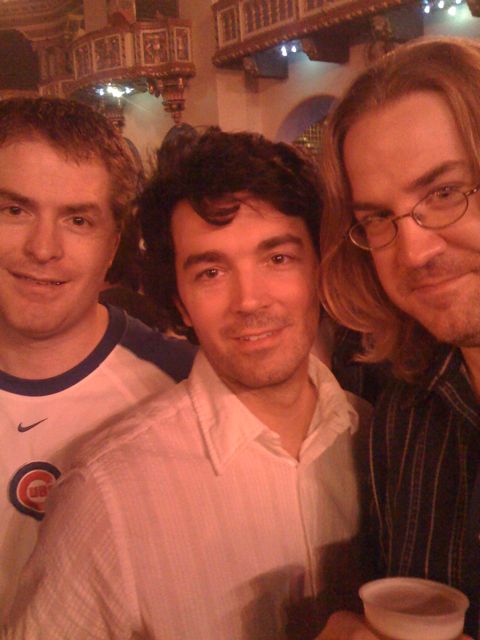 MBV on stage. Kevin Shields to the right, Bilinda Butcher on the left, Debbie Googe in the back on bass and Colm O Ciosoig on drums in the back.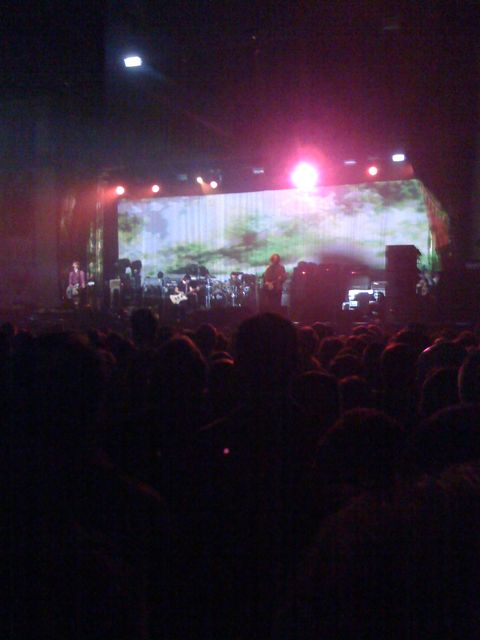 I also have a link to a song from the show (when they went through Fuji with it) that is pretty good quality here:
I loved seeing them live. It's been something I'd been looking forward to all summer.